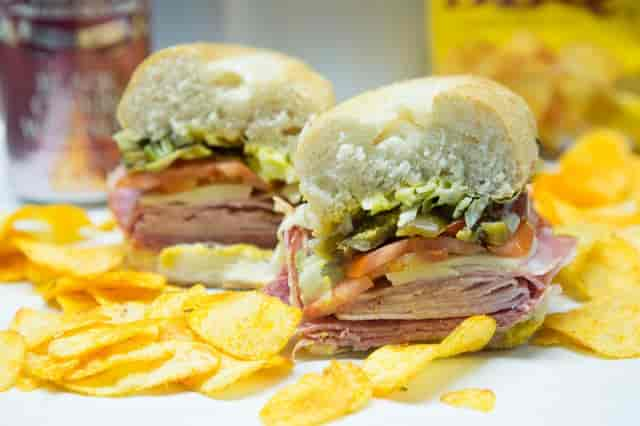 Main Menu
Follow Us!
Receive updates on special events, new menu items, menu reviews, and more!
Main Menu
Specialty Cheesesteaks
Classic Cheesesteaks with a twist.
FAMILY MEALS
Meals that will feed an entire family.
Mia's Famous Hoagies
East Coast Hoagies
Cheese Choices
Provolone
American White
Jalapeno-Nacho Cheese
Extras
Cheese $0.99
Extra Meat $3.50
Extra Chicken $3.50
Mushrooms $0.99
Bell Peppers $0.99
Sweet Peppers $0.99
Sauce
Buffalo Sauce $0.99
Pizza Sauce $0.99
BBQ Sauce $0.99
Drinks
Pepsi $2.25
Diet Pepsi $2.25
Sierra Mist $2.25
Mug Root Beer $2.25
Orange Crush $2.25
Dr. Pepper $2.25
Lemonade $2.25
Fruit Punch $2.25
Unsweetened Iced Tea $2.25
Raspberry Iced Tea $2.25
Aquafina Bottled Water $1.99
Pricing and availability subject to change.